A great focus piece on FAC Director, Dr. Steadman:
Dr. Bass helped the field of forensic science and continues to share his experiences!
http://www.utk.edu/volunteer_stories/advancing-evidence
New study of bacteria can help estimate time since death!
http://tntoday.utk.edu/2017/08/29/oral-microbiome-study-provide-estimate-time-death
Watch Dr. Steadman discuss one of our research projects on WBIR Channel 10!
http://www.wbir.com/tech/science/tennessee-body-farm-study-could-impact-court-cases/438268163
FAC Students Participate in "
Expanding Your Horizons" workshop for Tennessee girls
http://www.thedailytimes.com/news/middle-school-girls-seize-the-fun-in-science/article_b03a64db-b409-5239-b8fe-87d76ea7b251.html
FAC collaborations awarded three new grants from the National Institute of Justice in 2016!
The FAC is thrilled to be awarded three new NIJ awards with our partners within UT and in industry.
Dr. Amy Mundorff, Dr. Jennifer DeBruyn, Alexandra Emmons and Jon Davoren (The Bode Technology Group, Inc.) have received $270,616 for their project, "Establishing a Rank Order for Skeletal Element Sampling: Examining Differential DNA Yield Rates Among and Between Buried Human Skeletal Elements as Compared to Surface Recovered Skeletal Elements." This project builds upon previous research examining the factors that lead to DNA preservation within bone tissues in a variety of environments.
Dr. Giovanna Vidoli, Dr. Michael Kenyhercz and Dr. Joanne Devlin will be conducting their research, "Implications of Three-Dimensional Laser Scanned Images for the Criminal Justice System" with a $160,300 grant from NIJ.  This project explicitly compares the benefits and limitations of 3D scanning techniques for scanning crime scenes with traditional mapping methods and develop best practices for this rising technology.
Dr. Audris Mockus and Dr. Dawnie Steadman have received $327,372 for their project, ICPUTRD: Image Cloud Platform for use in Tagging and Research on Decomposition."  This research will create a modular and user-friendly data platform for the FAC human decomposition photo library that will make it an invaluable tool for research as well as to create new standards for collecting, recording and maintaining digital metadata in forensic anthropology.
NIJ-funded study on comparing human, pig and rabbit decomposition – New York Times, Science, Forensic Magazine and more!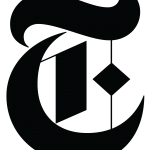 http://www.nytimes.com/2016/06/14/science/forensic-science-body-farm.html
http://tntoday.utk.edu/2016/06/14/new-york-times-features-ut-decomposition-study/
Dr. Steadman on Channel 8! – http://wate.com/2016/05/03/ut-body-farm-study-on-decomposition-could-affect-court-cases-worldwide/
http://www.sciencemag.org/news/2016/04/these-rotting-rabbits-could-complicate-human-murder-trials
http://tntoday.utk.edu/2016/04/27/humanspigsrabbits-decomposition-study-impact-court-cases-worldwide/
http://tntoday.utk.edu/2016/05/05/forensic-mag-uk-daily-mail-outlets-highlight-ut-decomposition-study/
http://mentalfloss.com/article/79536/pig-carcasses-arent-great-model-studying-human-decay-study-finds
http://www.dailymail.co.uk/sciencetech/article-3570082/The-science-DEATH-Researchers-say-predictions-quickly-dead-decompose-wrong-called-new-studies-human-body-breaks-down.html
http://www.forensicmag.com/article/2016/05/decomposition-rates-between-humans-pigs-may-vary-wildly
http://www.knoxmercury.com/2016/04/27/ut-body-farm-study-debunks-forensic-practice/
FBI training
http://wate.com/2016/03/17/fbi-agents-from-around-country-train-at-body-farm-in-knoxville/
http://www.local8now.com/content/news/FBI-agents-learn-to-dig-up-evidence-at-a-crime-scene-372457312.html
http://www.knoxnews.com/news/local/searching-for-evidence-fbi-trains-at-ut-body-farm-2e1a8485-3d4f-4484-e053-0100007f00d9-372467061.html?d=mobile
http://tntoday.utk.edu/2016/03/18/local-media-feature-fbi-training-forensic-anthropology-center/
Mass Grave Research and Remote Sensing Technologies
http://www.forensicmag.com/article/2016/03/unmanned-drones-and-hidden-grave-detectors-future-forensic-science
Crime Watch Daily profiles the FAC
http://crimewatchdaily.com/2015/10/26/body-farm-donors-give-bodies-to-science/
National Geographic Explorer "Faces of Death" program with FAC segment
http://tntoday.utk.edu/2016/03/31/steadman-featured-nat-geos-faces-death-show-april-3/
FAC Outdoor Recovery Course attracts Law Enforcement Agencies from all over the country!
http://tntoday.utk.edu/2015/06/01/reallife-csis-participate-ut-outdoor-recovery-june-812/
http://wate.com/2015/06/10/investigators-come-to-east-tennessee-for-hands-on-crime-scene-course/
http://www.wbir.com/story/news/2015/06/10/body-farm-still-teaching/71030598/
http://www.local8now.com/home/headlines/Several-law-enforcement-agencies-to-study-at-UT-body-farm-305948791.html
Knoxville News Sentinel: http://www.knoxnews.com/news/local-news/law-enforcement-travel-to-body-farm-for-course-in-outdoor-recovery_28705356
The FAC supports the new Forensic Science exhibit at Wonderworks!
See more on the soil microbiology research at the ARF with Dr. Jennifer DeBruyn!  Forensic Magazine article:
http://www.forensicmag.com/articles/2015/07/body-farm-finds-microbial-ecosystems-could-pinpoint-time-death
https://www.sciencenews.org/blog/culture-beaker/microbes-may-be-forensic-tool-time-death
The FAC and other centers are featured in Forbes!
http://www.forbes.com/sites/kristinakillgrove/2015/06/10/these-six-body-farms-help-forensic-anthropologists-learn-to-solve-crimes/
FAC collaborations awarded six grants from the National Institute of Justice in 2015!
The FAC is thrilled to be awarded two awards and four subawards with our research collaborators at Lincoln Memorial University, Sam Houston State University, Arizona State University and New York City Office of the Chief Medical Examiner!
Dr. Amy Mundorff of UT and Dr. Thomas Parsons of the International Commission on Missing Persons (ICMP) received $187,518 for their project, "Assessment of Rapid and Efficient Postmortem DNA Sampling Methods for DVI and Missing Persons Identification."  Their research will provide medical examiners offices and other agencies who work with mass graves and mass disasters a new set of techniques for collecting and analyzing DNA samples.
Dr. Giovanna Vidoli and Dr. Amy Mundorff of UT and Jon Davoren of The Bode Technology Group, Inc. collaborate on an awarded project of $264,722 entitled, "Evaluation of High Density SNP Microarrays to Obtain Phenotypic and Ancestry Information from Skeletal Remains." The goal of this research is to evaluate the performance of ancestry and phenotypically informative SNPs and compare the SNP results with self-reported donor data and with anthropological analysis of ancestry.
Dr. Natalie Shirley and Dr. Paul Wood of Lincoln Memorial University and Dr. Dawnie Steadman of UT received $193,079 for their project, "Postmortem Interval Determination: A Metabolomics/Lipidomics Approach."  The purpose of this project is to assess whether structural components of skeletal muscle can deliver a new forensic tool that can estimate the postmortem interval over a longer duration than other components of soft tissue or microbes have provided.
Dr. Donald Siegal from the New York City Office of the Chief Medical Examiner and Dr. Amy Mundorff of UT received $588,326 to conduct their research entitled, "Identifying Individuals through Proteomic Analysis: A New Forensic Tool to Rapidly and Efficiently Identify Large Numbers of Fragmentary Human Remains."  Their goal is to evaluate the use of mass spectrometry methods to rapidly analyze and identify large numbers of fragmentary human remains following mass disasters or from mass graves.
Dr. Joan Bytheway from Sam Houston State University, Dr. Daniel Wescott from Texas State University and Dr. Dawnie Steadman from UT were awarded $495,853 for their project entitled, "Validation Study of the Utility of Using Total Body Score and Accumulated Degree Days to Determine the Post-Mortem Interval of Human Remains from Three Human Decomposition Research Facilities."  The purpose of the research is to provide ecologically-based modifications to the Total Body Score method of estimating the postmortem interval in three human decomposition facilities that lie in different ecoregions.
Dr. Gwyneth Gordon, Dr. Kelly Knudson and Dr. Ariel Anbar from Arizona State University and Dr. Dawnie Steadman from UT received $462,226 to collaborate on their project, "Isotopic Taphonomy of Human Remains." This research examines if and how isotopic values in different tissues can be altered during decomposition and burial in ways that would challenge how forensic scientists interpret the reliability of correlations between isotope ratios of remains and where people have lived before death (residence history).
April 2015, See the WRCBTV news story of how the FAC assisted in the identification of a missing Tennessee man:
http://www.wrcbtv.com/story/28732857/human-remains-identified-as-missing-apison-man
February 2015, See the Special Report on the FAC by WDBJ Channel 7, Roanoke, Virginia!
Sean Tallman wins a National Institute of Justice Graduate Research Fellowship Program in Science, Technology, Engineering and Mathematics in 2014!
Graduate student Sean Tallman was awarded an NIJ Graduate Research Fellowship for his project entitled, "The Evaluation and Refinement of Nonmetric Sex and Ancestry Assessment Methods in Japanese and Thai Individuals."  Sean's project examines the applicability of current methods of sex and ancestry estimation developed on North American reference samples to skeletal collections of contemporary Asian populations in Japan and Thailand.  His dissertation will modify existing methods accordingly to better capture variation in these populations.
Also, see an update on former NIJ GRF winner and UT colleague Dr. Natalie Shirley of Lincoln Memorial University at http://nij.gov/funding/fellowships/graduate-research-fellowship/pages/fellow-bios.aspx#shirley
2014, Read about the efforts of graduate student Katie Corcoran on the mass grave project from USGIF Trajectory Magazine
November 2014, The inaugural FAC High School Internship Program kicks off!
http://tntoday.utk.edu/2014/11/20/forensic-anthropology-center-holds-internship-high-schoolers/
http://www.knoxnews.com/news/local-news/high-schoolers-get-crash-course-in-forensics_50014635
http://www.wbir.com/story/news/local/education/2014/11/21/high-school-students-learn-forensics-in-new-program/19372325/
March 2014, Mental Floss documents the origins and advancements of the Mass Grave Project
January 2014, UT Quest follows the earliest analyses of the Mass Grave Project
January 2014, UT's Body Farm study gets help from federal defense agency
FAC collaborations awarded two grants from the National Institute of Justice in 2013!
Dr. Natalie Shirley of Lincoln Memorial University and Dr. Lee Jantz of UT received $207,624 for their project, "Evaluation of Osteometric Measurements in Forensic Anthropology." Their research will provide the forensic community with much-needed error rates for standard osteometric measurements, assess intraobserver and interobserver errors, and evaluate the efficacy of these measurements. For more information click here
Dr. Dawnie Steadman, Dr. Lee Jantz and Dr. Giovanna Vidoli of UT received $226,382 for their project, "A Multidisciplinary Validation Study of Non-human Animal Models for Forensic Decomposition Research." The goal of this research is to systematically evaluate whether pigs and rabbits are appropriate nonhuman models for human decomposition rates and patterns. For more information click here
September 2013, FAC named one of the 10 Most Awesome Labs by Popular Science!
July 2013, Despite exhaustive efforts, some bodies never get identified
April 2013, Body of Evidence – Mass Graves at Body Farm.
University of TN is using donated corpses in the new mass grave project begun at the Body Farm. This research has international aspirations. Click here to read more…
April 2013, Projects such as the Body Farm pay off Academically.
Stellar programs such as the Body Farm boost the university's stature. Research on mass graves being conducted at the Body Farm. Click here to read more …
January 2013, Dr. Giovanna Vidoli joins FAC.
Dr. Vidoli will join the FAC in February as the new Assistant Research Professor.
December 2012, ABC Interview
ABC affiliate KMGH-TV/KZCO-LD in Denver interviewed the Forensic Anthropology Center for a story on a new Facility at Colorado Mesa University, Colorado. ABC Nightly News picked up the story as well. Click here to view the video clip.
September 2012, Evolve magazine documents FAC training efforts and the work of a visiting entomologist
June 2012, National Geographic Article on Increase in American Head Sizes
According to new forensic research by Dr. Richard Jantz and Dr. Lee Meadows-Jantz, the skulls of white Americans have become slightly larger. Read the NatGeo article…
June 2012, Forensic Firsts on the Smithsonian Channel
Forensic Firsts, Season 1, will begin airing on the Smithsonian Channel on June 17, 2012. See preview clips and behind the scene footage…
May 2012, UT 'body farm' still fascinating, productive place
Dan Smith writes about Dawnie Steadman who is the director of the Forensic Anthropology Center at the University of Tennessee. She works at "The Body Farm." Read the Mountain Press article…
May 2012, American head shapes have been changing, but why?
Compare Daniel Webster and Mitt Romney and you will see a trend that can be identified going back to the mid-1800s. U.S. skulls of white Americans have gotten bigger, taller and narrower as seen from the front according to research by Richard and Lee Jantz, a husband-and-wife team of forensic anthropologists at the University of Tennessee, Knoxville.
Read the World Science article…
December 2011, Missing Woman Identified
A recovery team from the Forensic Anthropology Center assisted in the recovery and identification of Ms. Gail Palmgren,
who had been missing for seven months, in early December.
Read the MSNBC article…
Read the Times Free Press Article…
December 2011, UTK Students Attend Forensic Science Academy
The FAC would like to congratulate Ms. Christine Pink and Ms. Rebecca Taylor for successfully completing the 2011 Forensic Science Academy, which is offered through the Joint POW/MIA Accounting Command. They were among a class of six doctoral candidates from across the United States to participate in the four month long program. Ms. Suzanne Johnson completed the program in 2010. Pictured below from left to right: Dr. Bob Mann, Ms. Rebecca Taylor, Ms. Christine Pink, Mr. Adam Kolatorowicz, Ms. Meghan-Tomasita Cosgriff-Hernandez, Dr. Tom Holland, Ms. Jennifer Brynes, and Ms. Megan Ingvoldstad. Photo courtesy of Dr. Bob Mann.
November 2011, Cold Case Closer to being Solved
A 19 year old cold case is closer to being solved with the help of University of Tennessee forensic artist Joanna Hughes. Read more…
September 2011, New Building Opened!
Dr. Bass is holding a plaque commemorating the opening of the new building named in his honor. The ribbon cutting ceremony for the Bass Building took place on September 27, 2011. This will be the new home of the daily activities of the Forensic Anthropology Center. Read more… Also visit the WM Bass Building page.
As of August 1, 2011 – The Forensic Anthropology Center welcomes its new director Dr. Dawnie Wolfe Steadman, PhD, D-ABFA
April 14, 2011, Simon Beckett Student Paper Prize
Simon Beckett, a well-known author, journalist and crime writer, has been a generous donor to the FAC program. His David Hunter series has been very popular in the UK and Germany, and the recent book, Whispers of the Dead, is set in Knoxville and surrounding areas of the Smoky Mountains. This prize was established to recognize Beckett's contributions to our program. Learn More…
March 2011, Forensic Anthropology Postdoctoral Opportunity
The University of Tennessee Department of Anthropology announces a newly established Postdoctoral Fellowship program.
The Haslam Postdoctoral Fellowship provides support for a motivated scholar to plan and execute research using our resources, primarily the anthropological research
facility and/or the extensive collection of donated and documented skeletons of modern Americans. Appointments are normally for two years. The current holder of the Fellowship is Bridget Algee-Hewitt.
February 10, 2011, Anthropologist Details Bizarre Forensic Cases
William Bass, renowned forensic anthropologist, author, and the founder of the "Body Farm" discussed four of the most interesting cases throughout his career. Read article…
February 2011, Dr. Death Reveals Tools of the Trade
Dr. William Bass gave a presentation on forensic body study to a crowded Cox Auditorium Tuesday evening, February 8, 2011. Read article…
January 2011, AAAS Fellowship Awarded to Dr. Richard Jantz
The American Association for the Advancement of Science is an international non-profit organization dedicated to advancing science around the world. AAAS was founded in 1848 and its mission is to "advance science and serve society". Dr. Jantz was one of eight UT faculty named as AAAS fellows. Dr. Jantz was recognized for his distinguished contributions to biological anthropology through database and software development, and as director of the Forensic Anthropology Center. Read article…
The most downloaded article from the American Journal of Physical Anthropology in 2010 is Dr. Richard Jantz article:
Understanding race and human variation: Why forensic anthropologists are good at identifying race. Stephen Ousley, Richard Jantz, Donna Freid
December 2010, Authorities hope new info will help ID woman
Calhoun County Sheriff's Office and the State Law Enforcement Division have consulted with the Forensic Anthropology Center at the University of Tennessee to help identify a woman found in a remote wooded area. "Forensic experts have examined the skeletal remains and have determined the following: the victim is likely a female between the ages of 25 and 40 and of Hispanic origin." Read article…
November 2010, UT Bone Collection Wins Award.
The University of Tennessee, Knoxville, provided specimens and expertise to an exhibition within the Smithsonian's National Museum of Natural History which has been awarded one of the Secretary's of Research Prizes for 2010.
The award goes to museum curator and UT alumnus, Doug Owsley and his colleague, Kari Bruwelheide. The exhibition, "Written in Bone," examines history through 17th-century bone biographies, including those of colonists teetering on the edge of survival at Jamestown, Virginia, and those living in the wealthy and well-established settlement of St. Mary's City, Md. The exhibition includes selected specimens from the William M. Bass donated skeletal collection which better reflects the present-day American population. All of the 800-plus skeletons in the still-growing collection were generous donations to science. The exhibition and hands-on lab remain favorites with museum guests and will remain in place through January 6, 2013.
October 2010
The efforts of the FAC and the local law enforcement has led to the positive identification of a 1999 cold case. Approximately five years ago, the FAC started an initiative to re-evaluate un-identified remains in hopes to close some long standing cold cases, which has led to the re-opening of several cases and lots of new leads.
October 2010
The Forensic Anthropology Center was notified that the investigation they assisted in helped solve a 1969 Cold Case. Staff at the FAC assisted in the exhumation and re-evaluation of remains in October 2009, which led to a conviction in the case. Read article…
September 22, 2010
The Osteology Lab was featured in the "Knowsy Knoxville" column of the News Sentinel.
August 20, 2010
Dr. Arpad Vass authored "Dust to Dust: The Brief, Eventful Afterlife of a Human Corpse," which was featured in the Scientific American magazine.
June 2010
Dr. Arpad Vass was featured in the Forensic Magazine's article "Labrador: New Alpha Dog in Human Remains Detection?" Dr. Vass's research has led to the development of a handheld device that can be used to detect clandestine graves. Read article…
May 2010
The FAC was an integral part of the NDMS National Field Training Exercise held in Knoxville, TN. This training was the first national training involving representatives from the different agencies within the National Disaster Management Service system.
March 2010
Dr. Lee Meadows Jantz and Rebecca Taylor were deployed to Haiti to help with the ongoing efforts to recover Earthquake victims.